Considered,
in 1998, by
"Time
Magazine"
ONE OF THE "100
MOST INFLUENT
PEOPLE OF THE
20TH CENTURY "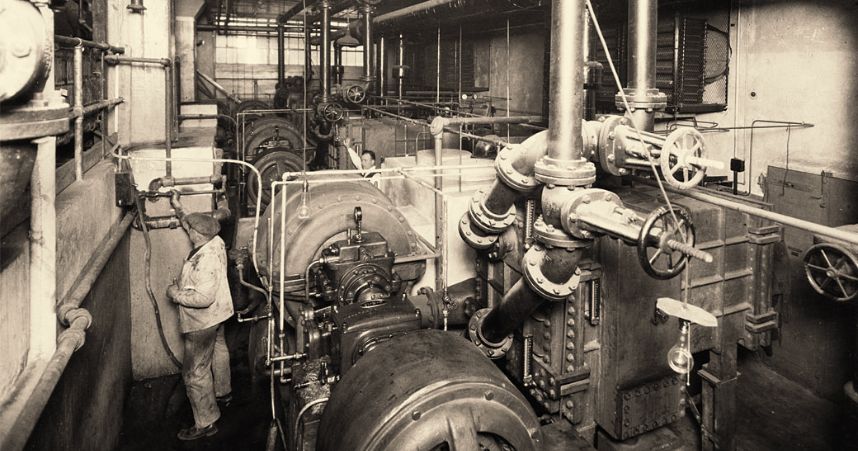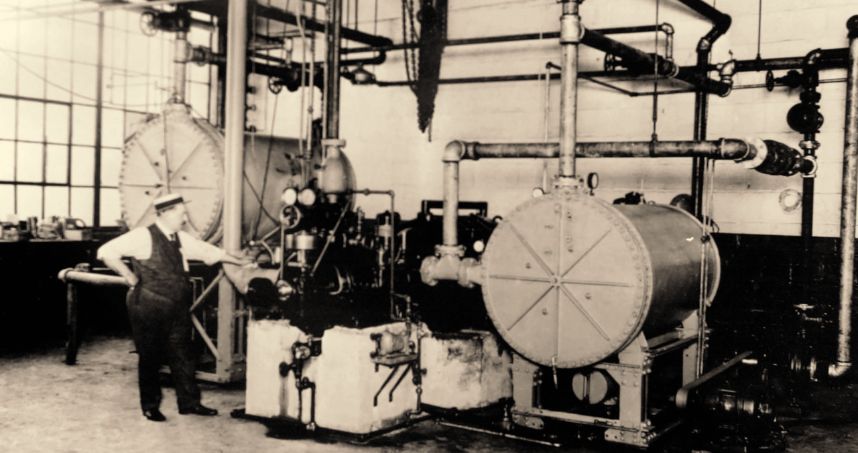 Born on November 26, 1876, in Angola, NY.
He received an engineering degree from Cornell University in 1901.
He started working at the Buffalo Forge Company in 1901.
Developed the world's first air conditioning system in 1902.
He founded Carrier Engineering Corporation in 1915.
He died on October 7, 1950, in New York.
HISTORIC LANDMARKS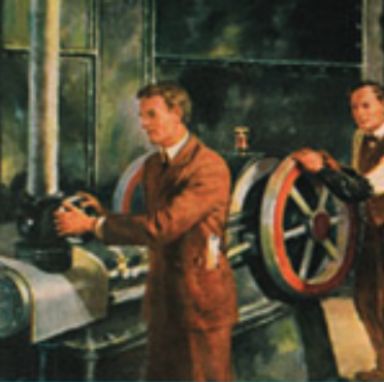 JULY 17,
1902
Willis Carrier designs the first modern air conditioning system to solve a production problem at the Sacket & Wilhelms printing press in Brooklyn, New York, launching an industry that would fundamentally improve the way we live, work and play.
SEPTEMBER 6,
1904
Willis Carrier applied for a patent for his invention, an "air treatment apparatus", which became patent No. 808,897 and was issued on January 2, 1906. Carrier had invented the world's first spray-type air conditioning equipment, capable of washing and humidifying the air. Modern air conditioning now had its "Cornerstone".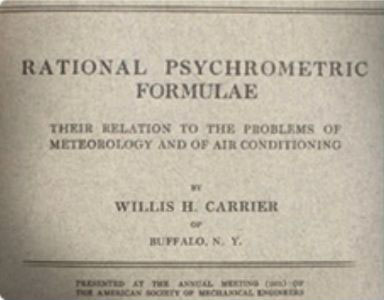 1911
Willis' Rational Psychrometric Formula brought science to what had been missing in air conditioning systems, and that process made Carrier an international name. The Model would be updated and reprinted regularly, serving as an essential tool for generations of engineers.
JULY 17,
1913
Willis Carrier developed the Carrier air humidifier designed to humidify air in a room, such as an office or laboratory. It was the first to contain a fan, motor, eliminator and sprays, all combined in one product.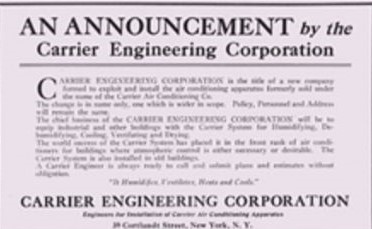 JULY 1,
1915
The first offices of Carrier Engineering Corporation were opened in New York, Chicago, Philadelphia, Boston and Buffalo.
1916
An installation at the Barber Creamery Supply Company in Chicago became Carrier's first air-conditioned dairy.
MAY 13,
1926
Carrier presents the first air-conditioned house.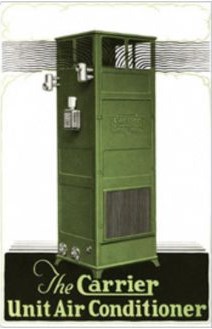 MAY 15,
1928
Carrier sells the 'first air conditioner' to Merchants Refrigerating Company. Designed for retail stores that require up to 2,500 cfm of air, the equipment was used to control the climate in an egg storage room in Newark, NJ.
0JUNE 9,
1942
Willis Carrier receives an honorary doctorate from Alfred University in Alfred NY.
JUNE 16,
1949
Carrier announced that the four largest and most modern post-war skyscrapers in his city would soon be air conditioned from top to bottom by Carrier's Weathermaster Conduit System.
OCTOBER 7,
1950
On October 7, just before his 74th birthday, Willis Carrier died during a trip to New York. It was the end of a rich and remarkable life, the end of an era for both industry and a company, but only the beginning of a lasting legacy.
JUNE 21,
1952
Carrier helps to create a new idea in retail - shopping centers. The concept of a group of stores facing a covered plaza would save energy and reduce operating costs.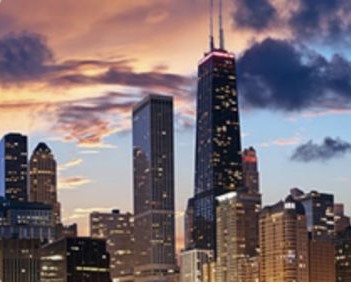 JULY 02,
1971
Carrier is awarded the main air conditioning contract for the 110 floors of the Sears Tower in Chicago, which, when completed, was the world's tallest building.
JULY 3,
1979
United Technologies' acquisition of Carrier would reshape the global heating, ventilation and air conditioning market.

JULY 8,
1993
Three decades of careful work highlighted the original colors of Michelangelo's masterpiece in the Sistine Chapel, but also left them exposed to the elements. Carrier's Preservation Work included the use of high-precision moisture measuring units, placed on a 30-meter ledge above the ground and invisible to visitors. Carrier stopped manufacturing CFC-based chillers in the U.S., two years ahead of the deadline set by the U.S. Clean Air Act.
JULY 10
1998
Willis Carrier is named one of the "100 Most Influential People of the Century" by Time Magazine.
2002
Carrier installed a temperature control system to preserve collections at the Alexandria Library, providing comfortable air for a team of 600 people and visitors using more than 700,000 square feet of facilities.
2004
Carrier introduced its first CO2 system for commercial refrigeration and today supports more than 300 stores in northern Europe using CO²OLtec™ systems.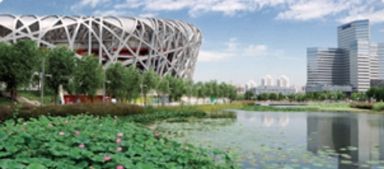 2008
Carrier provided about 70% of all heating, ventilation and air conditioning at the 2008 Beijing Games
2010
Carrier Transicold announced 'NaturaLINE', the first natural refrigeration technology in the container refrigeration industry.
September,
2011
Carrier announced that the Conservation Measurer prevented 100 million tons of greenhouse gases. This is the equivalent of removing more than 19 million cars from the streets for one year, or the electricity used by more than 12 million homes in a year. The Conservation Measurer is designed to calculate avoided greenhouse gas (GHG) emissions since 2000 as a result of the installation of high efficiency air conditioning, heating and cooling systems worldwide.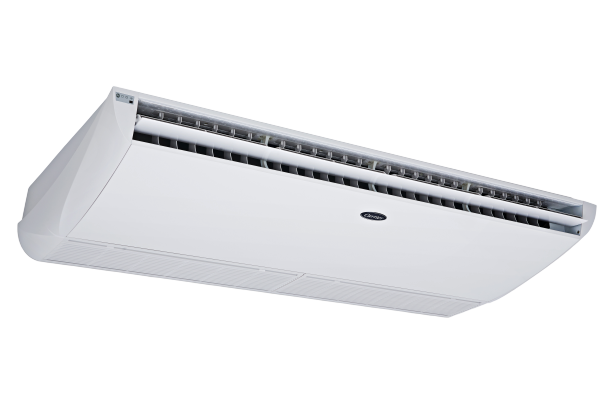 2013
Carrier celebrates the 111th anniversary of the modern air conditioning.