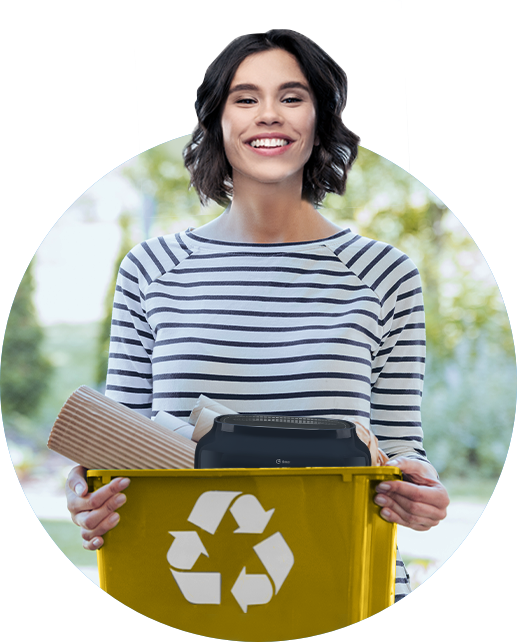 There are collection points in your city.
Find out which one is closest to you.
At these collection points, the products will have the
proper treatment to recycling.
We count on your collaboration to preserve the environment!
Carrier product components and packaging are recyclable, not dispose of them in the common trash.
Carrier, through a partnership with ABREE, provides the system of recycling of household appliances and electronics in order to promote the preservation of the environment.