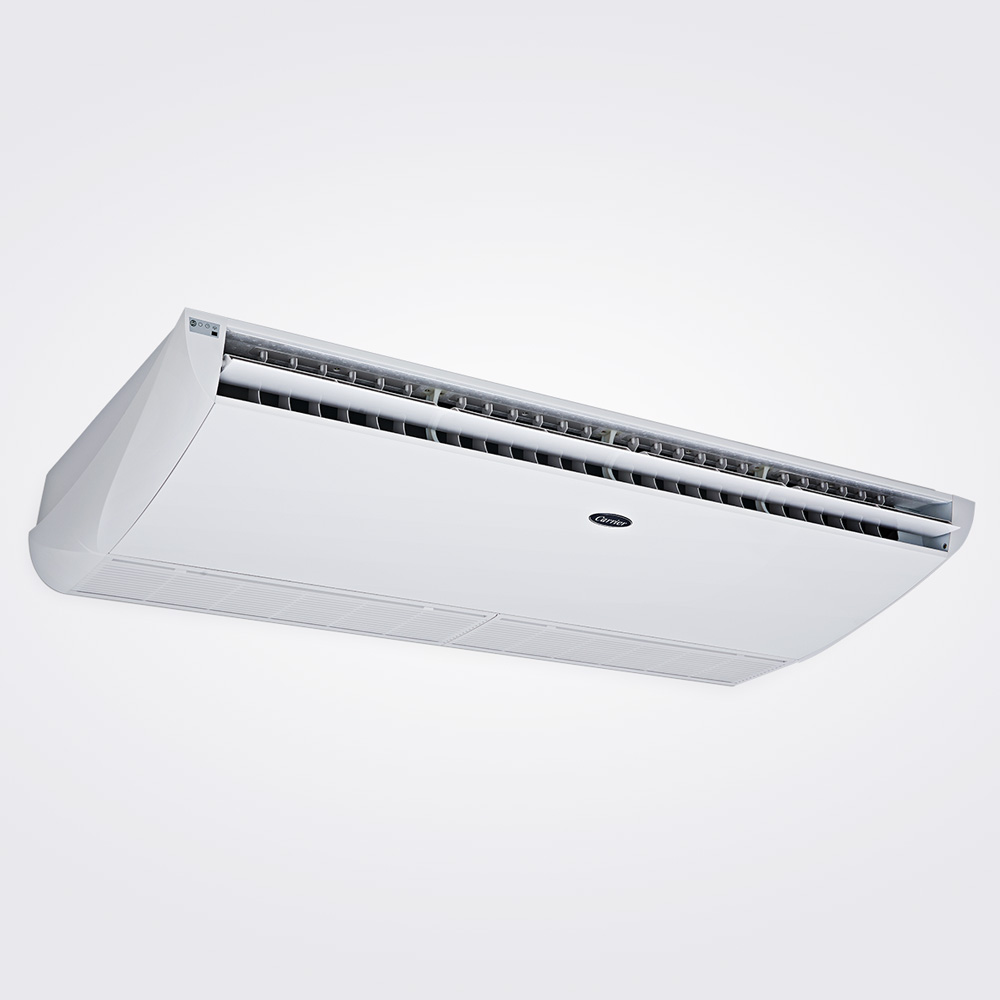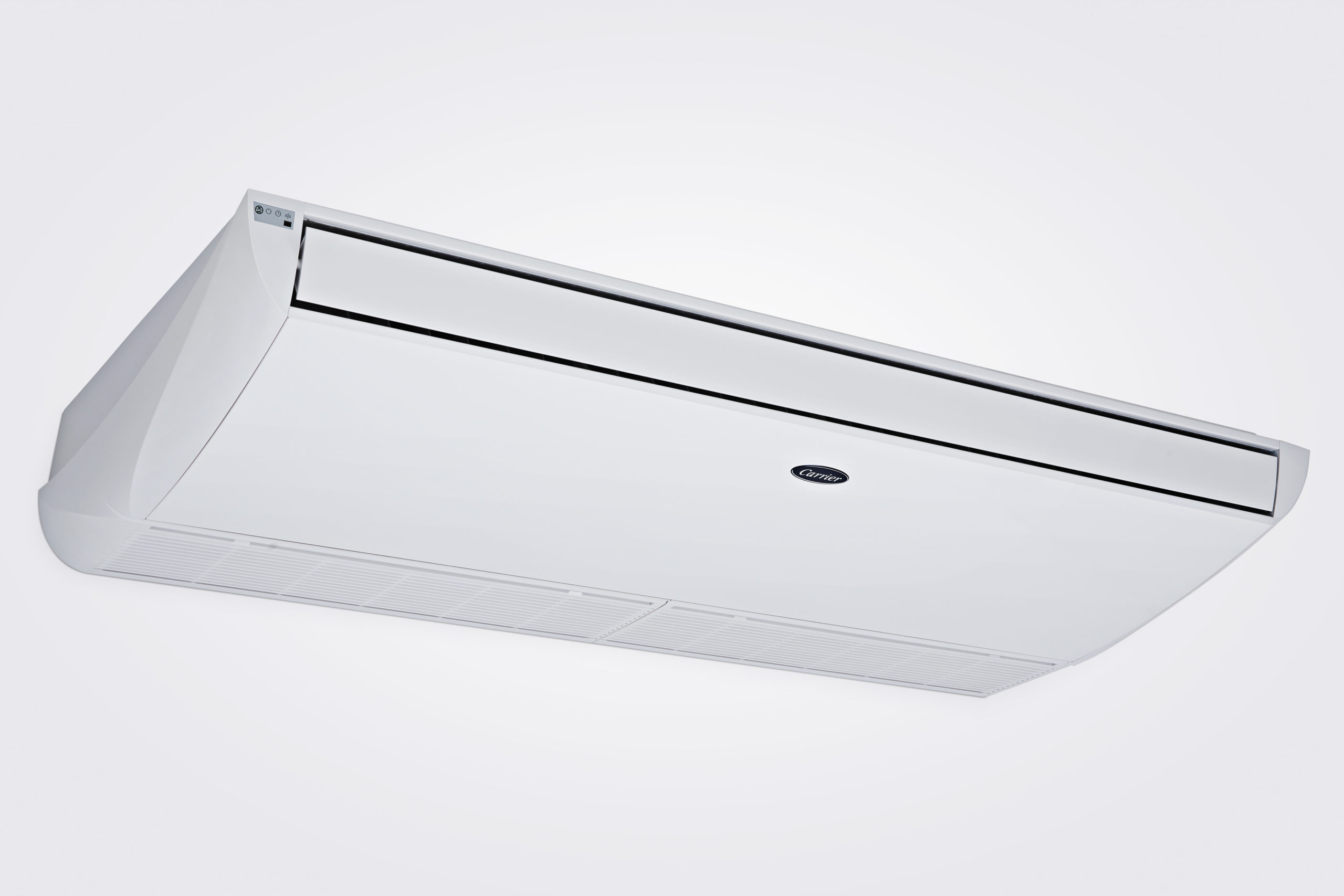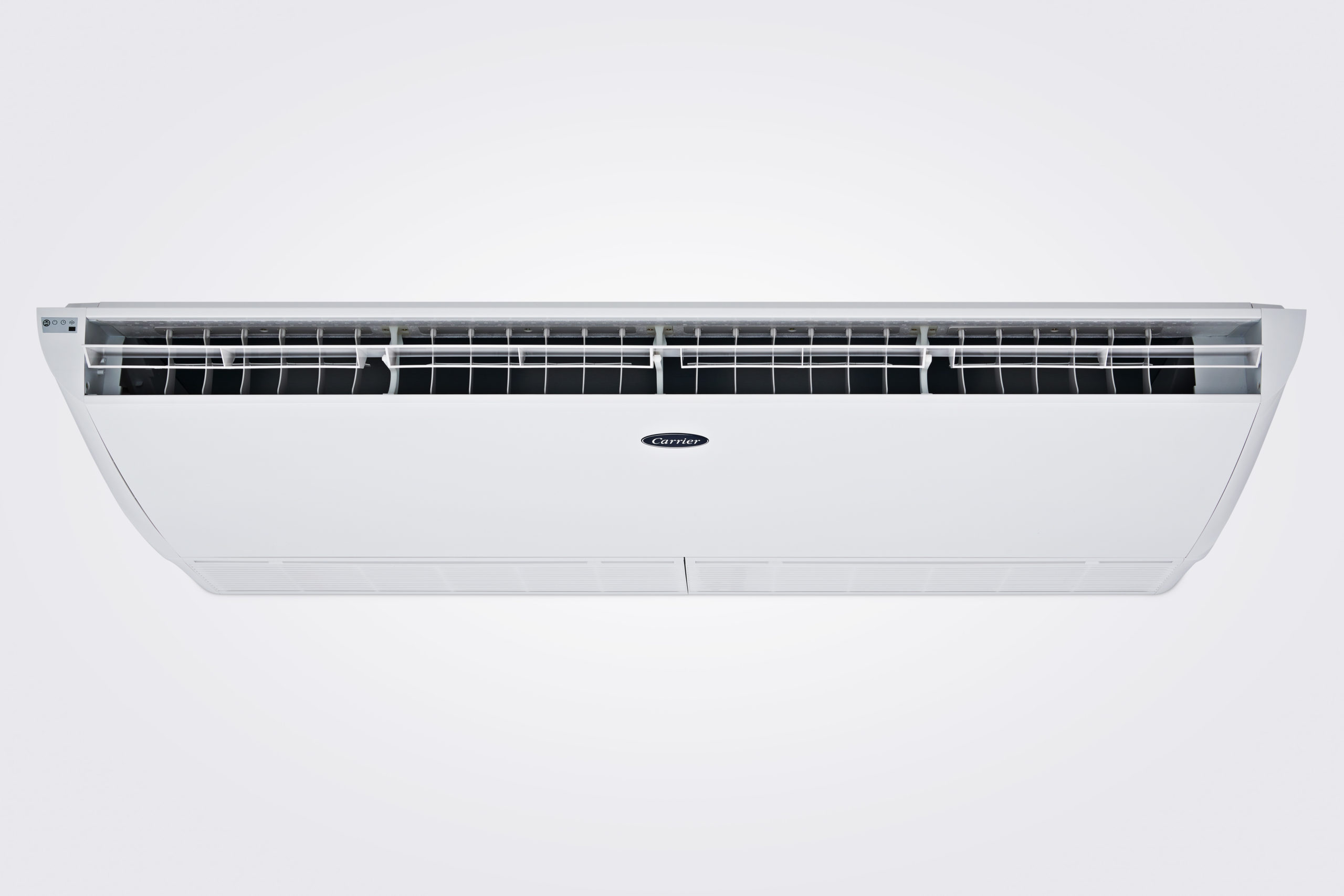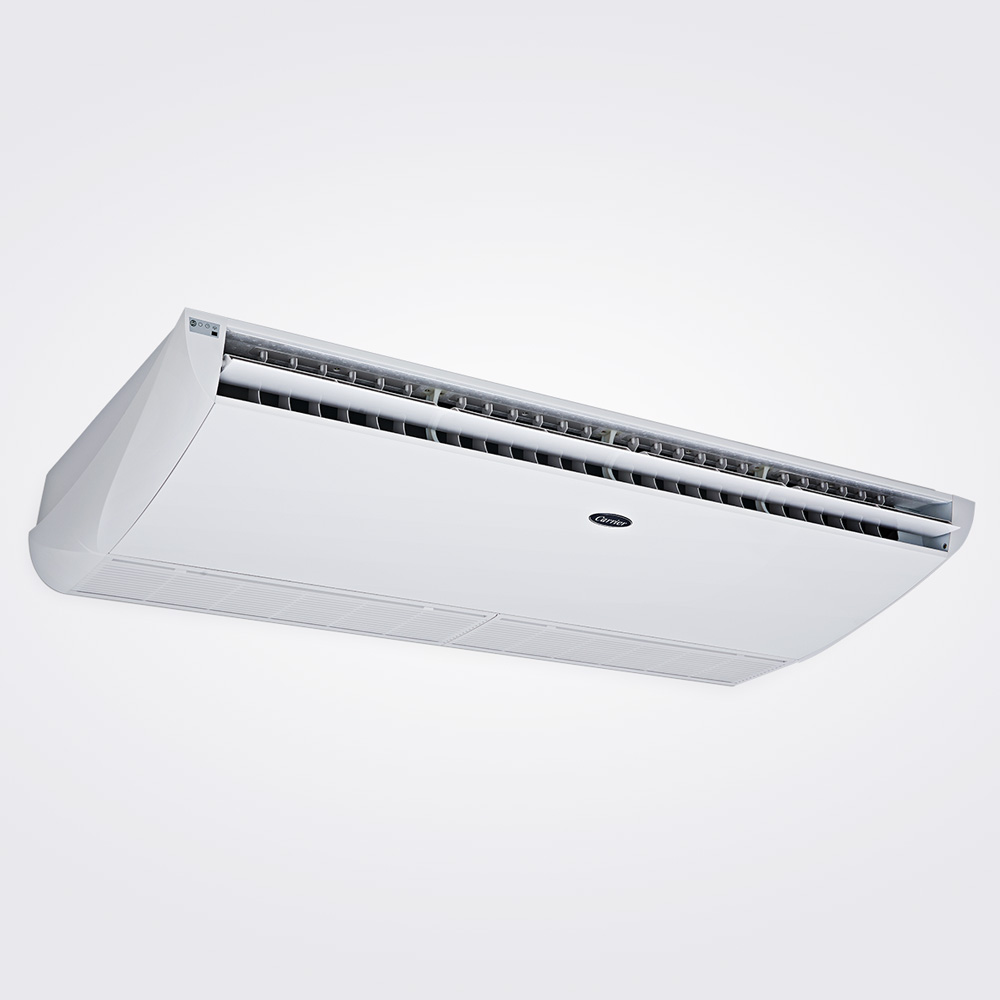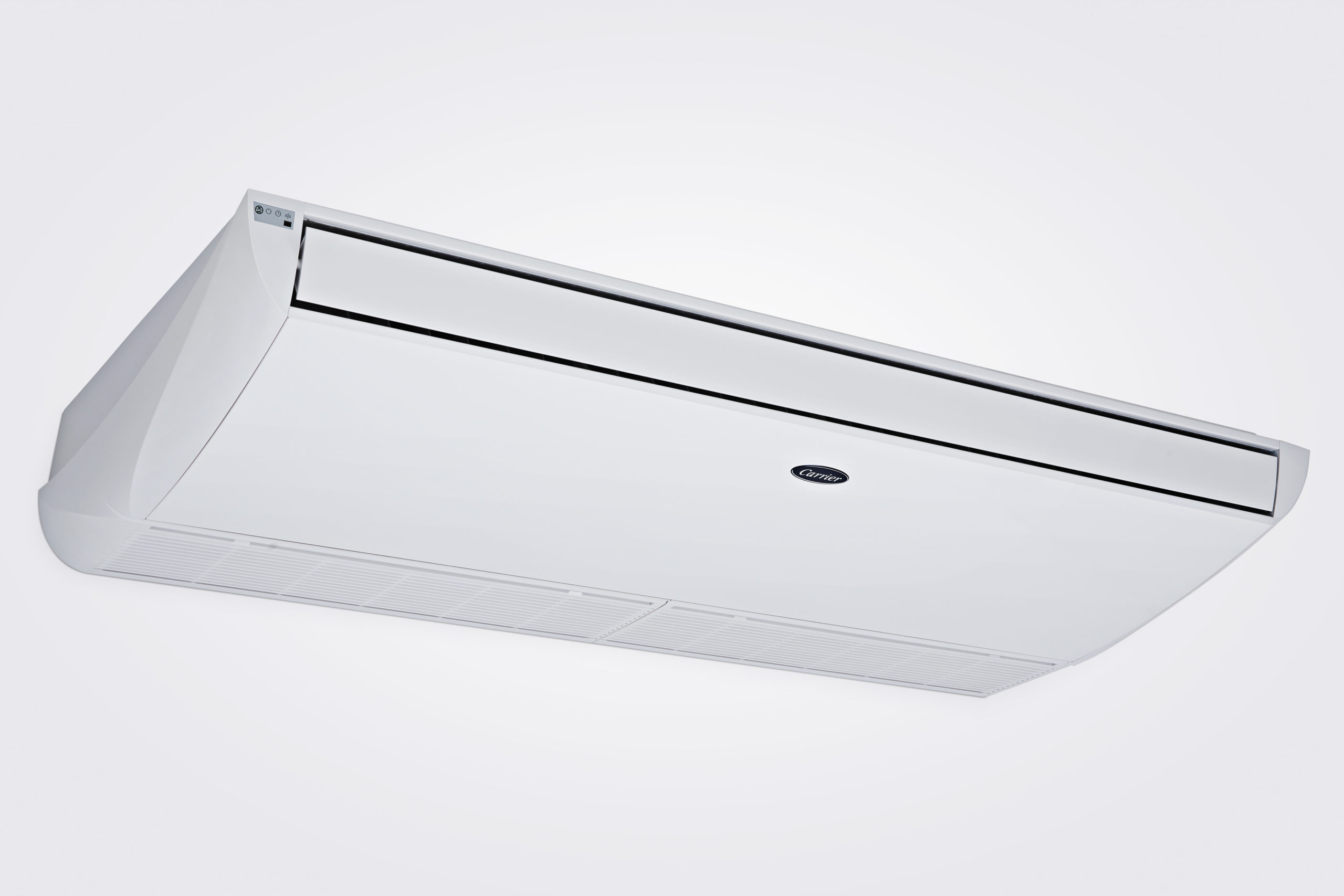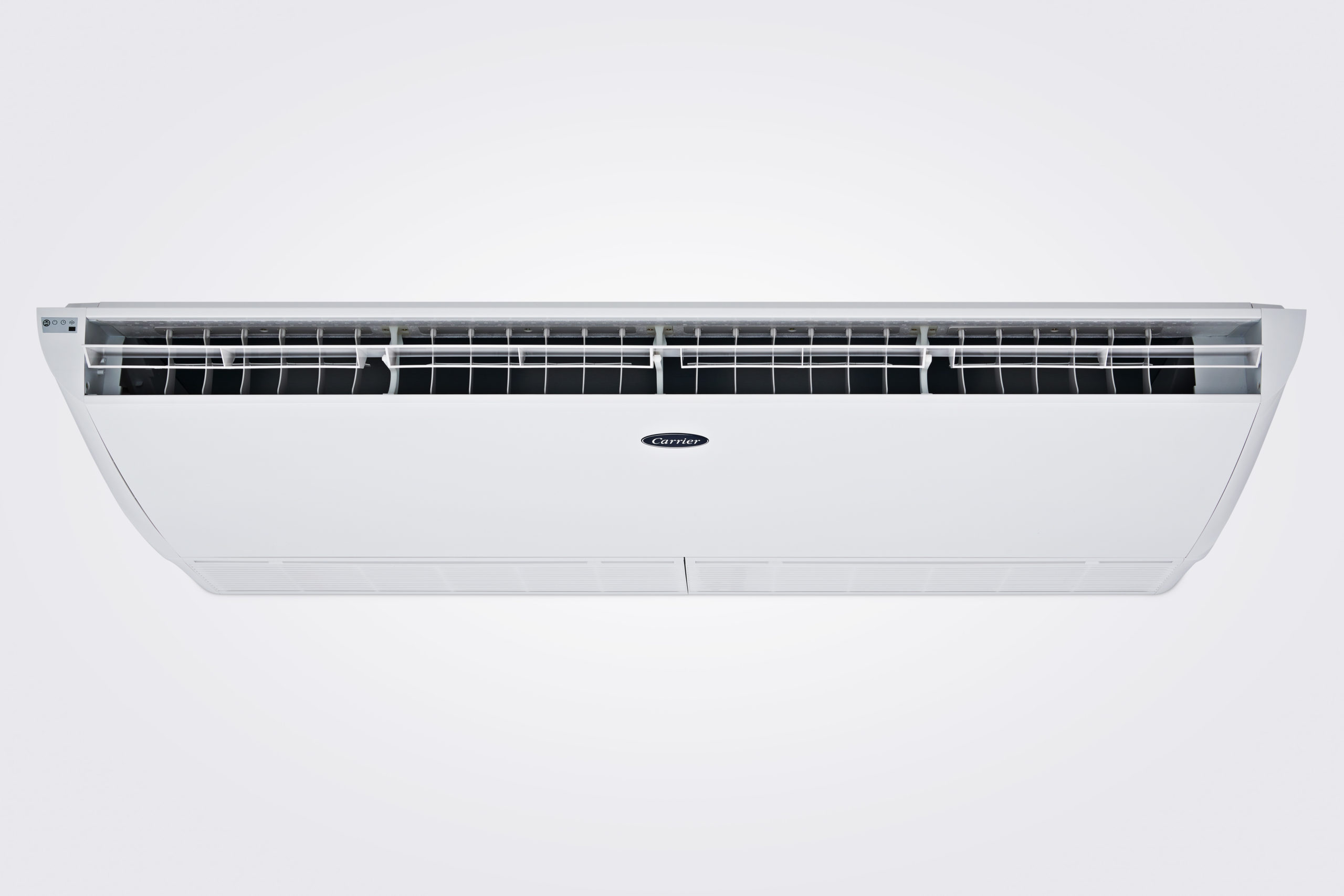 Teto Xpower
The Xpower Carrier's Split Inverter air conditioning features variable speed compressor technology and an eco-friendly, non-flammable, R-410A refrigerant that does not harm the ozone layer. Available in new capacities of 30,000, 36,000, 47,000 and 54,000 BTU / h, it is ideal for large commercial establishments, providing greater energy savings.
Features
LONG AIR ARROW REACH
With a reach of up to 15m, it is ideal for uniformly cooling medium to large environments.
MINIMALIST DESIGN
Aligned with the latest world trends for the segment and developed in partnership with an Italian design office.
ECOLOGICAL REFRIGERANT FLUID
Non-toxic and non-flammable refrigerant, does not damage the ozone layer.
GREATER DURABILITY
Copper coil with aluminum fins that ensure greater durability, reliability and robustness in aggressive environments.
LIGHT AND COMPACT CONDENSER
With vertical discharge, it takes up less space and facilitates installation.
TOTAL CONTROL IN YOUR HANDS
All functions on the LCD display. With more than 7 functions, it allows you to adjust all parameters for a comfortable environment.
Specifications
| Capacity | Voltage (V) | Cycle | EAN Code | Código EAN | Product Measurements (WxHxD cm) | Measures of the Packaged Product (WxHxD cm) | Net Weight (kg) | Gross weight (kg) | Frequency (Hz) | Nominal Power (W) | Air flow (m³ / h) | COP (W/W) |
| --- | --- | --- | --- | --- | --- | --- | --- | --- | --- | --- | --- | --- |
| 30.000 | 220 | Frio | 42ZQVA30C5 | 7898554873385 | 120x23x70 | 128x33,1x80 | 28,7 | 33,1 | 60 | 2.710 | 1.450 | 3,24 |
| 36.000 | 220 | Frio | 42ZQVA36C5 | 7898554873392 | 120x23x70 | 128x33,1x80 | 28,7 | 33,1 | 60 | 3.360 | 1.450 | 3,24 |
| 47.000 | 220 | Frio | 42ZQVA36C5 | 7898554873408 | 165x23x70 | 173x33,1x80 | 40,3 | 45,8 | 60 | 4.250 | 2.380 | 3,24 |
| 54.000 | 220 | Frio | 42ZQVA60C5 | 7898554873415 | 165x23x70 | 173x33,1x80 | 40,3 | 45,8 | 60 | 4.880 | 2.380 | 3,24 |