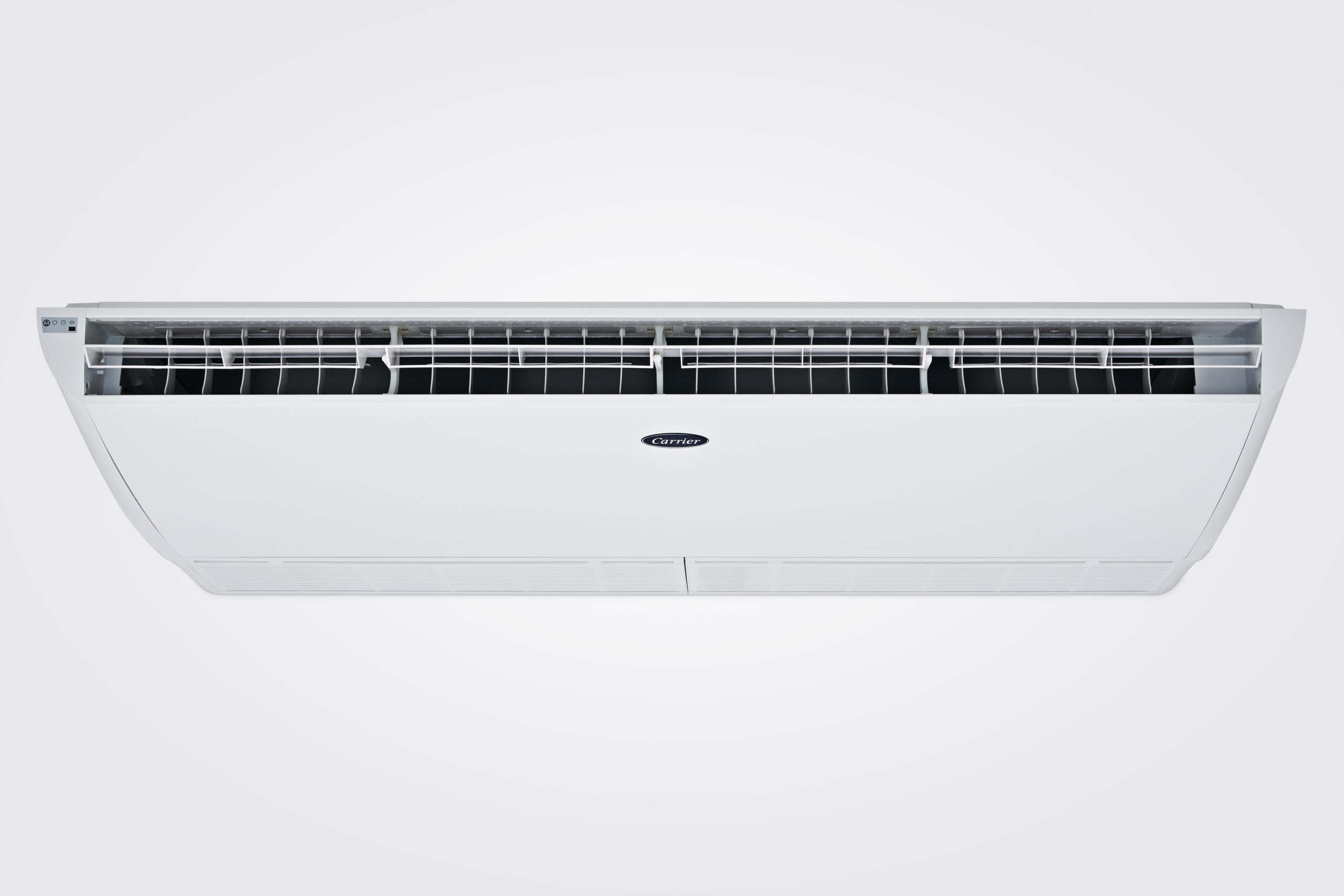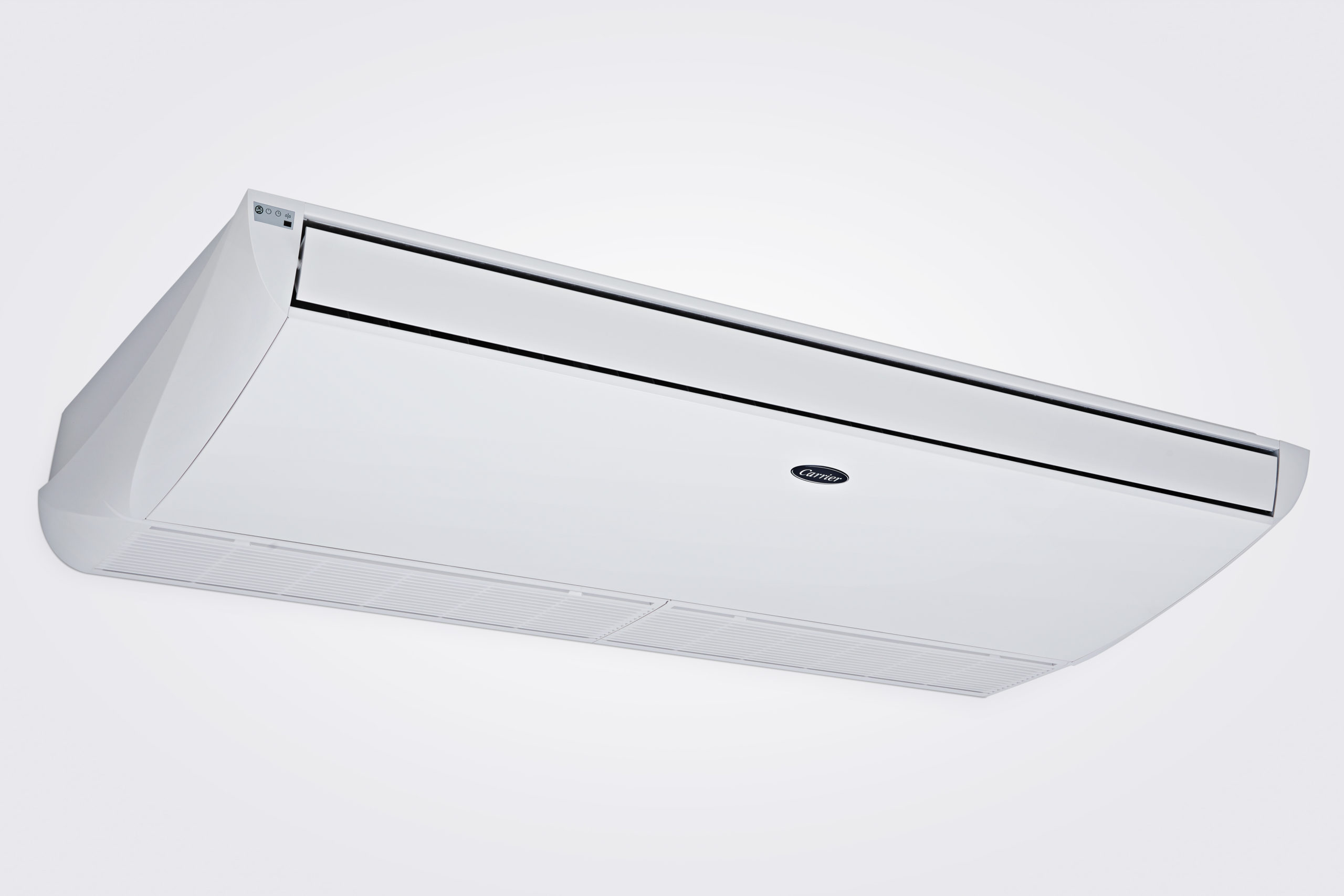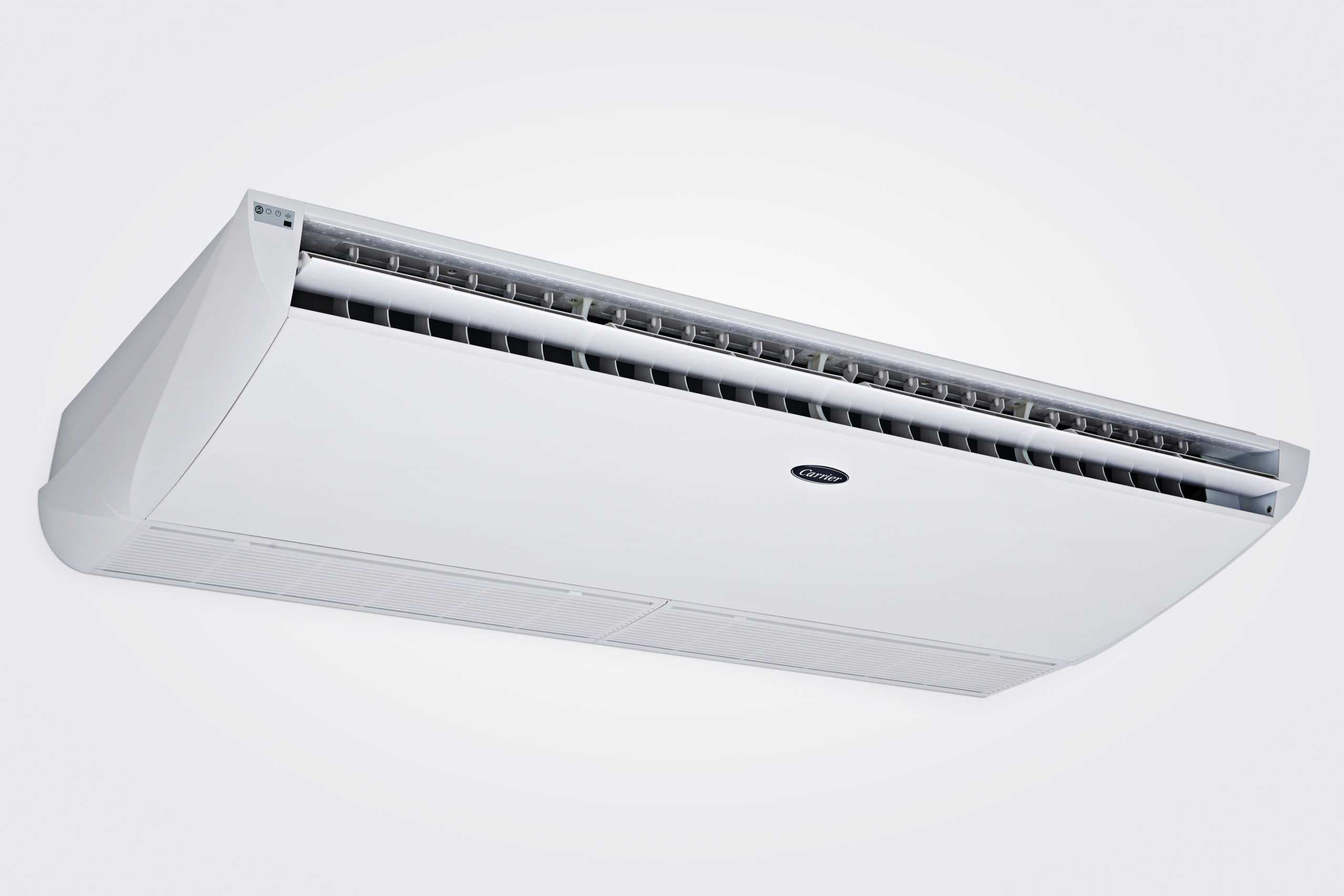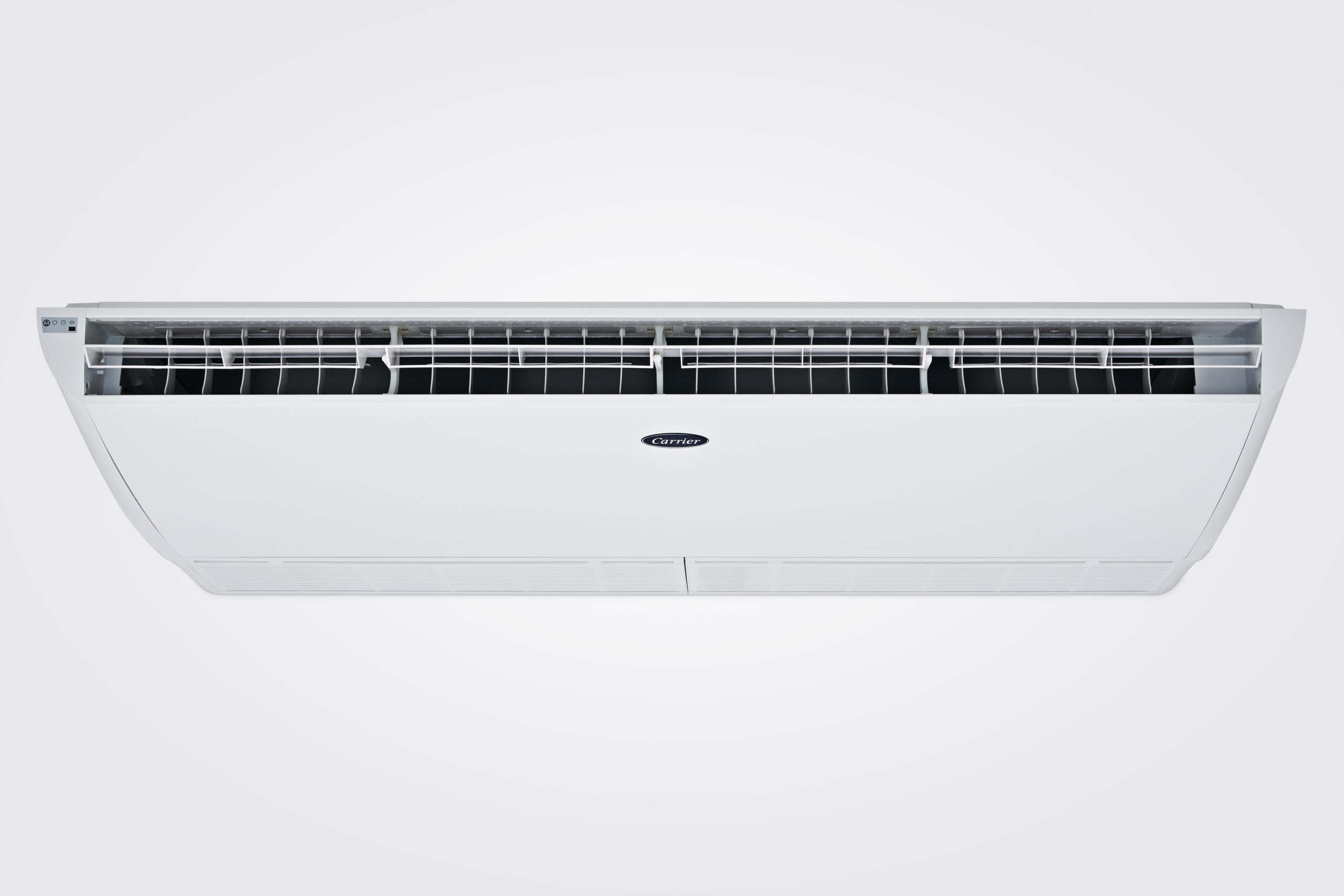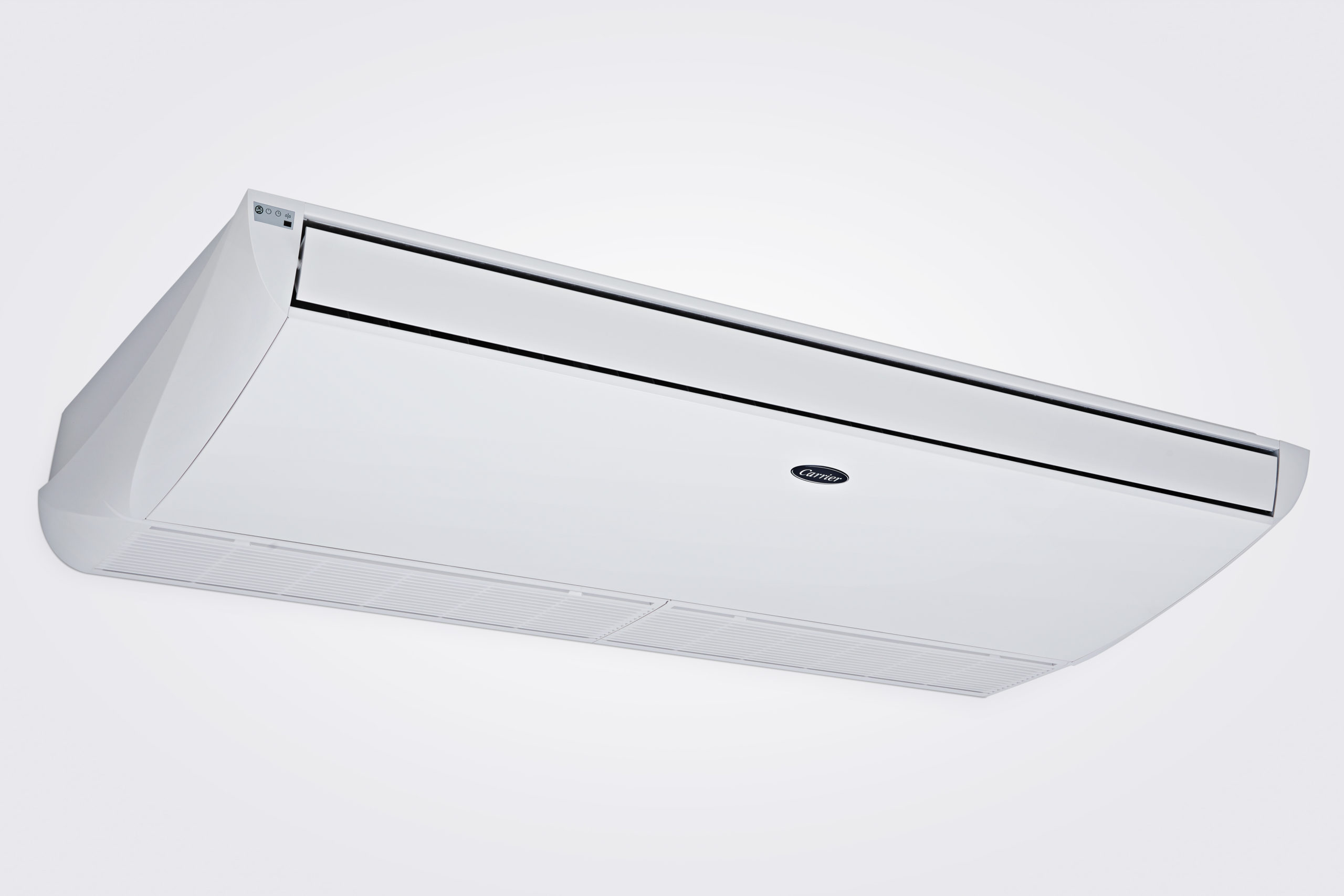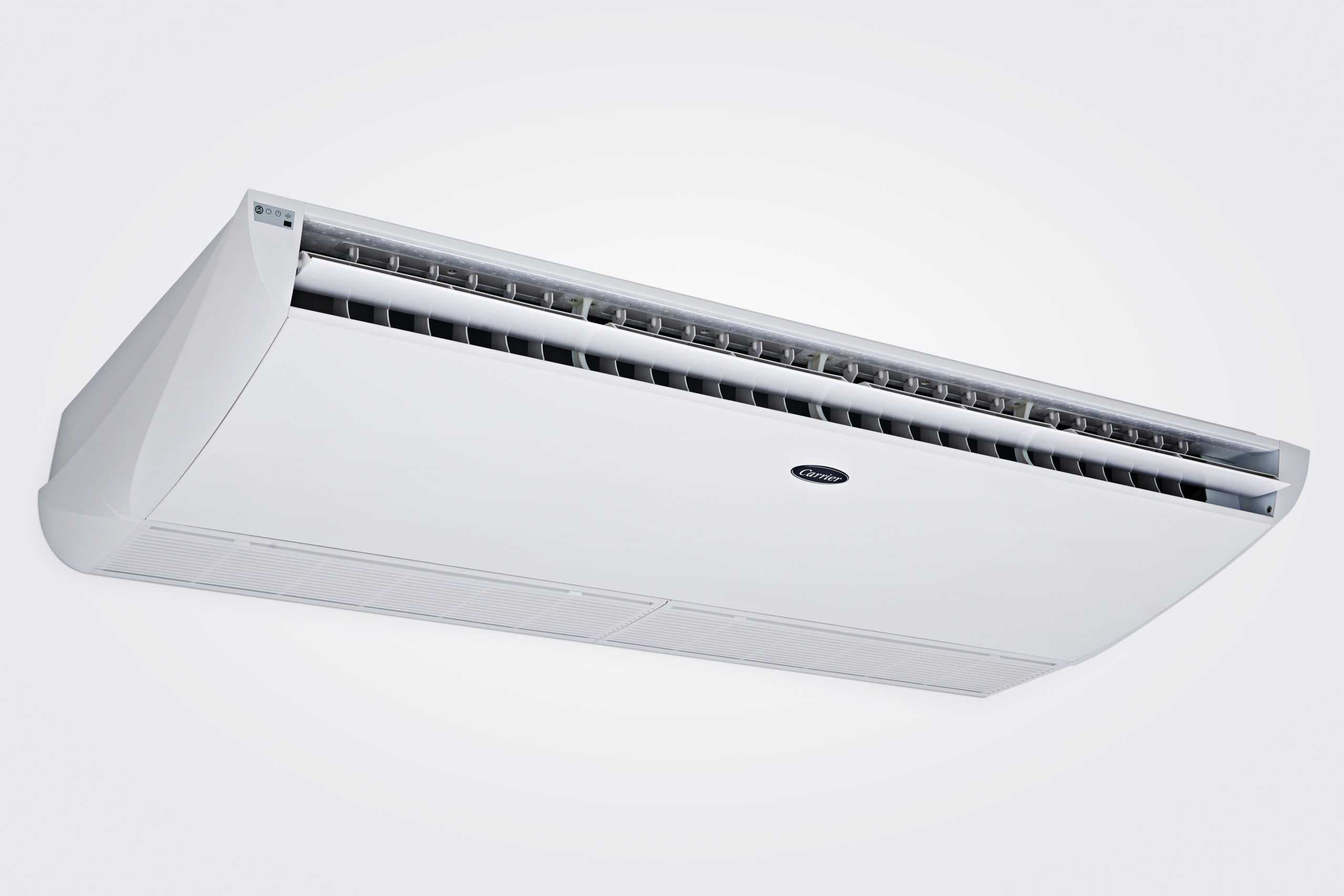 Teto Xperience
The Xperience Carrier Split combines technology, excellent performance and sustainability. It has up to three optional impurity filtering stages, has one of the smallest condensers on the market for capacities 29,000, 30,000, 35,000, 36,000, 46,000, 55,000 and 57,000 BTU / h and offers great efficiency. It is the perfect option for those looking for comfort and economical solutions for commercial spaces or large ambients.
Features
LONG RANGE AIR ARROW
With a range of up to 15m, it is ideal for uniformly cooling medium to large ambients.
MINIMALIST DESIGN
Aligned with the latest world trends for the segment and developed in partnership with an Italian design office.
360 ° AIR DEFLECTOR
Air deflector with 5 positions that prevents the air from going directly to people creating a greater sense of an even greater comfort.
ECOLOGICAL REFRIGERANT FLUID
Non-toxic and non-flammable refrigerant, besides not causing damage to the ozone layer.
GREATER DURABILITY
Copper coil with aluminum fins that ensure greater durability, reliability and robustness in aggressive ambients.
LIGHT AND COMPACT CONDENSER
With vertical discharge, it takes up less space and facilitates installation.
TOTAL CONTROL IN YOUR HANDS
All functions on the LCD display. With more than 7 functions, it allows you to adjust all parameters for a comfortable ambient.
Specifications
| Capacity (BTU/h) | Voltage (V) | Cycle | Evaporator Code | Condenser Code | Internal Unit Measurements (WxHxD cm) | External Unit Measurements (WxHxD cm) | Evaporating Net Weight (kg) | Condensing Net Weight (kg) | Nominal Power (W) | COP | Consumption (kWh / month) | Air Flow (m3 / h) |
| --- | --- | --- | --- | --- | --- | --- | --- | --- | --- | --- | --- | --- |
| 30.000 | 220 | Frio | 42ZQA30C5 | 38KCU030515MC | 120x23x70 | 45,2x70,4X55,3 | 28,7 | 37,30 | 2.900 | 3,03 | 60,90 | 1.450 |
| 29.000 | 220 | Quente/Frio | 42ZQA30C5 | 38KQU030515MC | 120x23x70 | 45,2x70,4X55,3 | 28,7 | 37,30 | 2.800 | 3,04 | 58,80 | 1.450 |
| 36.000 | 220 | Frio | 42ZQA36C5 | 38CCU036515MC | 120x23x70 | 62,3x76x62,3 | 28,7 | 45,60 | 3.480 | 3,03 | 73,08 | 1.450 |
| 35.000 | 220 | Quente/Frio | 42ZQA36C5 | 38CQU036515MC | 120x23x70 | 62,3x76x62,3 | 28,7 | 45,80 | 3.385 | 3,03 | 71,09 | 1.450 |
| 46.000 | 380 | Quente/Frio | 42ZQA48C5 | 38CQU048235MC | 165x23x70 | 62,3x96,2x62,3 | 40,3 | 63,30 | 4445 | 3,03 | 93,35 | 2380 |
| 46.000 | 220 | Frio | 42ZQA48C5 | 38CCU048535MC | 165x23x70 | 62,3x96,2x62,3 | 40,3 | 60,40 | 4445 | 3,03 | 93,35 | 2380 |
| 46.000 | 220 | Quente/Frio | 42ZQA48C5 | 38CQU048535MC | 165x23x70 | 62,3x96,2x62,3 | 40,3 | 63,30 | 4445 | 3,03 | 93,35 | 2380 |
| 46.000 | 380 | Frio | 42ZQA48C5 | 38CCU048235MC | 165x23x70 | 62,3x96,2x62,3 | 40,3 | 60,40 | 4.445 | 3,03 | 93,35 | 2.380 |
| 55.000 | 380 | Quente/Frio | 42ZQA60C5 | 38CQU060235MC | 165x23x70 | 62,3x76x62,3 | 40,3 | 68,50 | 5320 | 3,03 | 111,72 | 2380 |
| 57.000 | 380 | Frio | 42ZQA60C5 | 38CCU060235MC | 165x23x70 | 62,3x76x62,3 | 40,3 | 59,10 | 5500 | 3,03 | 115,5 | 2380 |
| 55.000 | 220 | Quente/Frio | 42ZQA60C5 | 38CQU060535MC | 165x23x70 | 62,3x76x62,3 | 40,3 | 68,50 | 5320 | 3,03 | 111,72 | 2380 |
| 57.000 | 220 | Frio | 42ZQA60C5 | 38CCU060535MC | 165x23x70 | 62,3x76x62,3 | 40,3 | 59,10 | 3,04 | 115,5 | 2380 | 2380 |